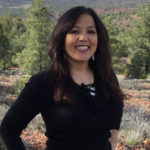 Diana is a relationship coach who focuses on the relationship you have with yourself as this is the foundation for all of your relationships. Her goal is to bring passion and fun into your life. Diana's intuitive coaching process helps and inspires you to transform your inward and outward flow of energy and communication. Everyone deserves to feel vibrant and invigorated by the world and confident in their place in it. Through Diana's intentional and strategic growth techniques, you can.
Diana Nieves
August 8th is a day of double 8's. Just imagine the possibilities on a day with two infinity signs in it!  Inspired by Mike Dooley, author of Infinite Possibilities, Infinite Possibilities Day is a day when I reflect on my goals and dreams.  [...]
Diana Nieves
Transformation is defined as a thorough or dramatic change in form or appearance.  It is a metamorphosis during the cycle of a life.  As spirits having a human experience, we can often undergo several transformations.  [...]
Diana Nieves
When things become monotonous, you feel indifferent, distracted and your creativity screeches to a halt, these are signs that apathy has kicked in and you are repressing the emotion of anger or sadness.  Repressing any [...]
Learn to Say No with Confidence and Compassion
Feel Love & Passion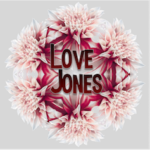 Join our heart-centered Love Jones community. Receive exclusive access to instructional content on how to live your heart's truth and be more open to love. FREE for 3 months.
Diana helped me see that setting boundaries and honoring them are very important. I often compromised my boundaries for those I loved, believing it would make our relationship stronger.  The reality is if I had honored my boundaries from the start it would have prevented me from remaining in unhealthy relationships.
– Christine N.