Have a question? Fill out the form below:
BEing Open to Love Introduction
Client Successes
Intuitive Transformational Coaching Client Success
Diana's technique was unlike anything I had done before and it has assisted me in moving forward more than any of the many other modalities and practices I had previously experienced.  It gets to the CORE of what was holding me back. It fully integrates all parts of my being: mind, body, spirit and emotional. It helps me understand my ego and how to better work with that part of me. My life is finally all coming together beautifully and Diana has been an integral part of that. "Woohoo!" – Luisa Frey
Energy Healing and Emotional Clearing
I want to thank you for your accurate assessment on my situation during session. I came in, with what I told you, was a lung problem, but you came up with a problem with my 5th chakra. You said I was holding things in that needed to be said. At first I couldn't understand it, but as the day went on I got a clear picture of what I had to do. I am still not completely there yet, as the issues have to be handled delicately, but I have not forgotten and have tackled one important issue. It came out well. As for my lung discomfort, the morning after the open house, it was all gone and has not returned. Amazing! I look forward to joining one of your groups in the future. You have a wonderful gift. – AN, New Jersey
FREE eBook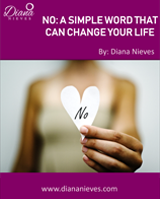 Learn to Say No with Confidence and Compassion
Feel Love & Passion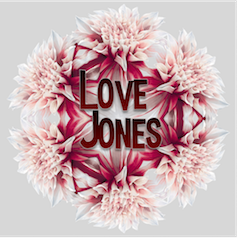 Join a heart-centered Love Jones community.  Receive exclusive access to instructional content on how to live your heart's truth and be more open to love. FREE for 3 months.