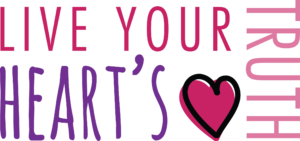 The Live Your Heart's Truth program is partly based on Mike Dooley's "Infinite Possibilities: the Art of Changing Your Life" book, for students of all ages and backgrounds on living life deliberately.  The focus of the program is on helping you to live and express your heart's truth. It's about accepting full responsibility for your future and learning how to create major life changes in a way that feels right to you.  You are special. Your life is meaningful and I want to help you learn that your dreams can and will come true.
This life coaching program will help you to:
Determine what is YOUR TRUTH and deepest desires for your life involving your career, abundance, spiritual practices, etc.,
Discover what is blocking you (thoughts, beliefs and/or emotions) from expressing your truth and creating desires,
Release what is blocking you,
Create the life your heart desires and deserves,
Develop a spiritual practice and be in tune with those instincts, hunches and dreams
Understand on a spiritual level the meaning of life, your dreams and the universe
Be emotionally honest with yourself and others about your heart's truth
You know you want to move forward and would like guidance from an experienced coach on how to get there.
Live Your Heart's Truth Program includes:
7 Group classes
Infinite Possibilities Workbook
Playsheets and Activation Assignments
Private FaceBook group for support, connection and communication
Challenges and Focus Areas
If you are ready to Live Your Heart's Truth then this program is for you. To learn more about the benefits gained by this program I invite you to participate in a COMPLIMENTARY 30 minute strategy session where we explore your current thoughts and feelings about your life and discuss action plans for you to move forward.